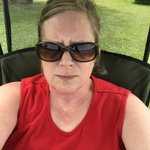 Deluxephotos
Hello from Michigan. Find "one of a kind gifts" for all occasions. Shop from a wide selection of designs for that perfect gift. Thank you for your support. Enjoy! **IMAGE ARTWORK/PHOTO COPYRIGHTS** Deluxephotos image artwork and/or photo belongs to me (Rockin Docks deluxephotos division of deluxecontractorforms.com) and is not to be sold without my permission. You are able to refer my product(s) to earn at least 10% of sale(s) via society6 curator platform. Join for FREE to earn. Deluxephotos joined Society6 on May 28, 2015
More
Hello from Michigan. Find "one of a kind gifts" for all occasions. Shop from a wide selection of designs for that perfect gift. Thank you for your support. Enjoy!
IMAGE ARTWORK/PHOTO COPYRIGHTS Deluxephotos image artwork and/or photo belongs to me (Rockin Docks deluxephotos division of deluxecontractorforms.com) and is not to be sold without my permission. You are able to refer my product(s) to earn at least 10% of sale(s) via society6 curator platform. Join for FREE to earn.
Deluxephotos joined Society6 on May 28, 2015.
Random by Deluxephotos
1000+ results
Filter